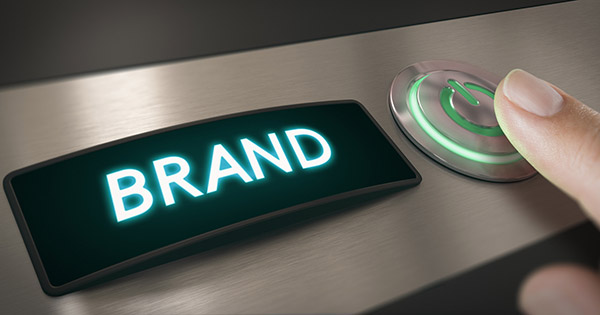 In the world of experiential marketing, capturing a customer's attention is only half the battle. Inspiring them to act is the tricky part.
Digital marketers see this all the time, of course. It's the difference between somebody opening an email, maybe based on a catchy subject line, and then actually clicking on the "call to action" link(s) found in that email. Without enough people doing that second part, odds are the email campaign will not reach its ROI goals.
This is why digital marketers use acronyms like "CTOR" (Click-To-Open Rate/Ratio) for emails and "CTR" (Click-Through Rate/Ratio) for web pages, in order to quantify how effective their campaign efforts are. The higher the CTOR or CTR, the better. Eyes on an email or web page are great from an exposure standpoint. But action in the form of a click is far more valuable to the bottom line.
Well as it turns out, the same basic principle applies for live, experiential marketing events. Only it's much more difficult to quantify, and it's called "brand activation."
Brand activation, for those who aren't familiar, is the subset of brand marketing that's involved with getting a customer to not only become aware of a brand (or product or service) but to actively engage and interact with it. And experiential marketing campaigns are the ideal way to make this happen.
So what are some of the ways you can ensure that your live events implement effective brand activation to achieve the equivalent of a high "CTOR" and bring home an ROI win? Read on …
1) Effective Brand Ambassadors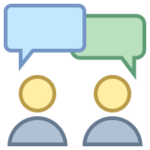 Probably no single aspect of a live event is more motivating than people. Whether it's members of your sales or marketing team, a celebrity, or trained professional talent, what sets live events apart from other types of marketing is the opportunity to put customers face to face with an actual person. This allows them not only to ask questions and offer feedback about your products and services, but also to form the kind of emotional connection with your brand that only human interaction can provide.
2) Demos and Samples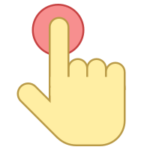 When it comes to brand activation at a live event, giving prospective customers the opportunity to interact with your product or service goes a long way. If your product is a new kind of wine or a gluten-free snack, then what better way to inspire people want to walk home with it or make it their new favorite thing than letting them taste it? Likewise if you've created a new gadget or piece of technology. Allowing a customer to have hands-on interaction with your product will go much farther than simply showing it to them or talking about it.
3) Involve the Attendees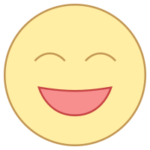 As with demos and samples, be sure to take advantage of and create opportunities to "break the fourth wall" between your brand and your prospective customers while you have them in front of you. This could mean doing something as simple as a sweepstakes drawing or as fun as a mini-event at your booth–like maybe a trivia contest or a taste test. Giving attendees a reason to be involved and have fun will make it a true experience for them, will increase their emotional connection to your brand, and will increase the odds that they remember and engage with your product or service in the future.
4) Compelling Takeaways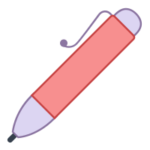 Everybody loves swag, and it's no big mystery why. Who doesn't love to get something for free? More than this, though, branded takeaways are an opportunity to ensure that live event attendees take a piece of their experience with you home with them. Needless to say, the more creative you can be with your takeaways, to stand out from the crowd, the better. But even if the best your budget will allow is a t-shirt or tote bag or bottle opener with your logo and website on it, don't miss this opportunity to keep yourself top of mind for customers weeks and months after the event.
5) Social Media Opportunities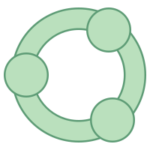 These days, given the right (often very little) motivation, customers attending your live event will jump at the chance to market your brand and create new leads for you on their social media feeds. But as a marketer, you'll need to find a way to make it fun and easy for them to do so. Create a hashtag specific to your brand/event, and make sure people know exactly what it is. Invite influencers to your event. Provide a cool backdrop for Instagram selfies. And if it's in an indoor event, confirm in advance that Wi-Fi will be available. These are just a few ideas (stay tuned for a post with more), but the key is to remember that this is a critical aspect of brand activation for live events.
So whether you're a startup business trying to gain traction or an established business looking to revitalize consumer perception of and engagement with your product or service, brand activation is a high priority. And experiential marketing, which literally puts you and your brand in front of your customers, should be the cornerstone of those efforts. Follow the tips above at your next live event to ensure success.
Not sure how best to come up with or implement compelling brand activation techniques at your live event? Need to brainstorm with a business that has years of experience in this area?
Then head to the AdelanteLive.com website and let's talk.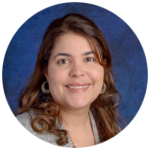 Janice Rodriguez, CEO, has grown Adelante Live, Inc. into a premier experiential marketing and promotional talent company with clients throughout the United States. She can be reached on LinkedIn.