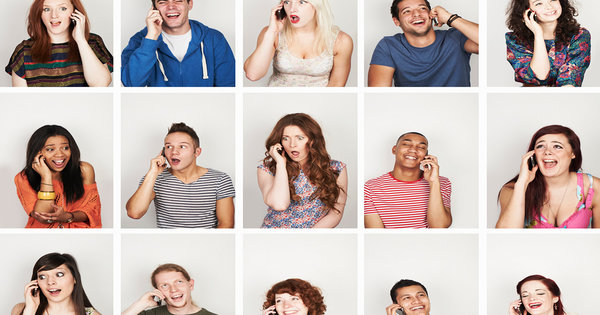 Proper phone etiquette may seem like common sense, but in today's digital age, communication skills seem to get lost in translation. Keep these phone etiquette tips in mind when talking with your agency's account managers to put your best foot forward.
1) KNOW THE BEST TIME TO CALL
Try your best to call your account manager during normal business hours (8am-6pm, M-F). Some agencies (like us!) allow for office phones to be transferred to cell phones after business hours for any on-site emergencies during an activation. But do try your best to reach your agency during business hours.
2) IDENTIFY YOURSELF 
At the start of the call, please be sure to give your full name and reason for calling. If leaving a message, follow the same proper phone etiquette and include your call back number (I like to repeat the number twice) and best time to reach you.
3) REMAIN PROFESSIONAL 
Avoid informal speech and explicit language. If a relationship between you and your manager has already been established, you may inquire about other non-sensitive personal matters. Let your personality shine…but make sure you are doing so appropriately.
4) REDUCE THE NOISE LEVEL
This phone etiquette tip should really apply to any call you make. You may be able to hear someone but that doesn't necessarily mean that they can hear you. Remember that background sounds can drown out your voice. Move to a quieter area if talking on the phone.  If you absolutely must make or receive a call in a noisy environment, cup your hand over the mouthpiece of the phone as best as you can. Not only will the person on the phone appreciate it, but those around you will thank you, too!
5) SPEAK CLEARLY AND NO SPEAKERPHONE
If there is a need for you to be "hands-free", then proper phone etiquette says you shouldn't be on the phone. Wait until you can physically pick up the phone to have a conversation. Remember to speak clearly and slowly, especially when leaving a message. And don't eat or chew gum while talking!
6) SMILE! 
Did you know that you can actually "hear" a smile? If the account manager senses boredom or shyness in your voice, they may think you don't have the right personality for the event project. Make sure your tone is positive and engaged, yet not pushy or overly anxious.
7) TAKE NOTES
Have a pen and paper handy. If you are speaking to an agency representative that you haven't worked with before, make sure you write down their name and then use it during the call. You'll also want to take specific notes regarding what is expected of you for the event and any important follow up information.
8) DON'T TALK (OR TEXT) WHILE DRIVING
Know your state law. Some states prohibit use of a cell phone while driving even if using a headset. If you must answer a call, let your account manager know that you are driving and would like to call them back. Give them a time frame when you will return their call and then make sure you do so! Please note: Do not text and drive. Ever. For any reason.
9) END ON A HIGH NOTE!
Thank the account manager for taking the time to speak with you. If you are booked, thank them for the booking and reassure them that you will do your best!
You'll be surprised just how far proper phone etiquette can take you. It shows professionalism, and will give you that edge that you need over other talent!
Does your business need help planning for or developing your presence at a live trade show or event? Do you need experienced professional talent at your booth to act as brand ambassadors? Are you ready to take your marketing ROI to the next level?
If so, head to the AdelanteLive.com website and reach out to us for a quote.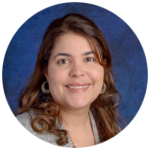 Janice Rodriguez, CEO, has grown Adelante Live, Inc. into a premier experiential marketing and promotional talent company with clients throughout the United States. She can be reached on LinkedIn.