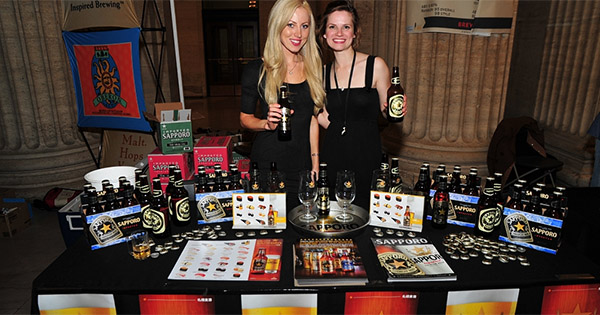 Anybody who has organized or staffed a booth at a trade show understands what a significant investment in time, energy, and money it can be. Too often, in order to maximize ROI, companies will follow an "all hands on deck" philosophy with their booth—staffing it with sales reps, marketing professionals, C-level executives, and even summer interns, all working in shifts to field client and prospect interest.
But there's a better way. By hiring professional trade show talent, businesses can truly maximize not only their investment but also the live experience for all parties involved. Consider the following six reasons when making the decision to go this route in the future.
1) Draw Attention & Generate Traffic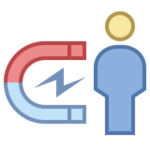 Always dressed to impress, trade show brand ambassadors are guaranteed to attract additional visitors, especially if their wardrobe is branded in a way that complements your booth. 
While looks certainly aren't everything, there is something to be said for taking advantage of outgoing and well-spoken professionals who understand how to draw attention and help your brand stand out from the passing crowd of trade show attendees. And as with any type of marketing, more traffic means more potential leads means more potential sales.
2) Don't Let That Lead Get Away! 
Once hired, a professional brand ambassador will likely be the first person to interact with any attendee who enters your booth space. They can easily determine, based on their knowledge of your company and specific criteria you've provided them with regarding leads, which type of client or company representative you consider to be a "hot lead."  
Experienced talent can then turn over the leads to your sales staff or politely converse with and collect information from those visitors who may not be considered a top priority. This valuable function of a brand ambassador saves your salespeople's time and energy throughout the life cycle of a long trade show.
3) Free up your Salespeople to Meet with Clients and Prospects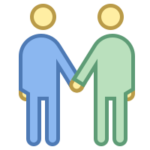 A big part of the reason why you choose to attend and have a presence at a trade show is to meet with existing clients, catch up with industry colleagues, and conduct sales presentations with prospective clients. Any of these activities may require a meeting either elsewhere at the venue or off-site entirely. But leaving your booth unmanned for this would mean potentially losing the opportunity to connect with valuable leads. 
Experienced trade show talent can manage the booth for you, capably representing your brand while you're away by scanning badges, collecting business cards, and distributing collateral. All without tying up salaried employees whose time is better spent "roaming the floor" and making connections themselves.
4) Run Demos & Presentations with Professional Narrators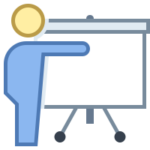 Have you considered adding a presentation or interactive product demonstration as part of your trade show experience? If so, your first thought may be to let a member of the sales team handle it, even though not all sales reps excel at this kind of thing. 
Instead, you should consider an experienced presenter with acting and ear prompter experience. A professional narrator's ability to improvise and control the pace of a presentation is key to relating to the much larger audiences present at trade shows. 
Meanwhile, brand ambassadors can act as crowd gatherers, walking out into the trade show floor to invite attendees to the next presentation. The end result of using talent in both cases is a larger audience for a better, more engaging presentation.
5) Let Trade show Talent Entertain Casual Visitors to Your Booth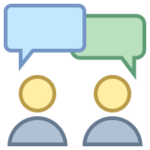 Let's face it, some trade show attendees are mainly there to hop around from booth to booth, picking up free swag. And who can blame them? Still, these visitors to your booth can easily eat up your staff's valuable time. 
Instead, let an experienced brand ambassador greet and mingle with these attendees, freeing up your sales team to focus on legitimate leads for your product or service. This way, all visitors to your booth will feel welcomed and walk away with a positive impression of your company, while still allowing you to satisfy the goals that brought you to the show in the first place.
6) Save Money on Travel for Additional Staff with Locally-Based Talent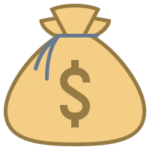 Every employee that attends an out of town trade show likely incurs some kind of airfare, hotel, or per diem expense, often for the sake of nothing more than having some "extra hands" on site. 
If what you need is assistance greeting visitors, scanning badges, and filling brochure bins, it's likely more economical to hire an experienced brand ambassador to fill those duties instead. Locally-based talent can be your extra hands and do so much more, all at a reasonable daily or hourly rate that fits your budget. 
So instead of pulling a staff member away from their job for a few days, instead consider hiring experienced trade show talent that will be energetic and 100% focused on the success of your show!
Are you ready to learn more about how trained brand ambassadors and professional talent can take your trade show booth or live event to the next level by attracting visitors and turning them into active leads?
If so, head to the AdelanteLive.com website and reach out to us for a quote.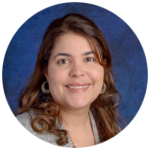 Janice Rodriguez, CEO, has grown Adelante Live, Inc. into a premier experiential marketing and promotional talent company with clients throughout the United States. She can be reached on LinkedIn.