Clean and Updated Profile = More Summer Event Opportunities
Summer officially starts on June 21st . That means there's still time to get your "spring cleaning" done. Take a moment now to "clean up" your talent profile with event staffing agencies so you can maximize your chances of being booked for this summer's events and festivals.
1) Review Contact Information
Have you changed your phone number, address, or any other pertinent information recently? Has your marital status changed or have you changed your legal name for any reason? Keeping your agency updated about this pertinent info is critical, especially important if you've moved. Agencies need to know in which metro areas you're available to work! Take a moment to update your contact info and payment related information ASAP.
2) Refresh Profile Photo
We ask talent to provide a recent photo after they're hired for security purposes. It's important that your photo looks like you NOW. Did you cut your hair, change the color, or alter your appearance in any way? Is your photo from 2009? Please keep it current to avoid any confusion.
3) Update Event Experience
In the ALI Agenda system, you have the ability to update your experience under event types such as retail demos or trade shows. Although we don't expect you to list every single promo you've participated in over the past 5 years, you should certainly make sure you have at least a few in each category. CLIENTS CAN ONLY SEE WHAT IS LISTED IN THIS SECTION. Which means we don't forward anything like a resume or cover letter. So if you just finished managing a major cross country tour, please take the time now to add it to your profile, so the clients know about it.
4) Gained a New Skill? Let Us Know!
Maybe you just finished an event where you acted as the emcee, or you haven't checked back in to update your profile since we've added new skill categories. We need to know which sports and instruments you can play, languages you can speak, and any certifications or licenses you may have. This helps us match you with as man client promotions and events as possible. If you don't have it listed, you won't be contacted, and will potentially lose out on the opportunity to work a cool event!
Take these steps at agenda.adelantelive.com ASAP to clean and update your profile today and increase your chances of getting booked this summer.
If you're not already working with Adelante Live, but think you might like to, we'd love to hear from you. Find out what it takes to join the ALI team.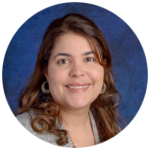 Janice Rodriguez, CEO, has grown Adelante Live, Inc. into a premier experiential marketing and promotional talent company with clients throughout the United States. She can be reached on LinkedIn.