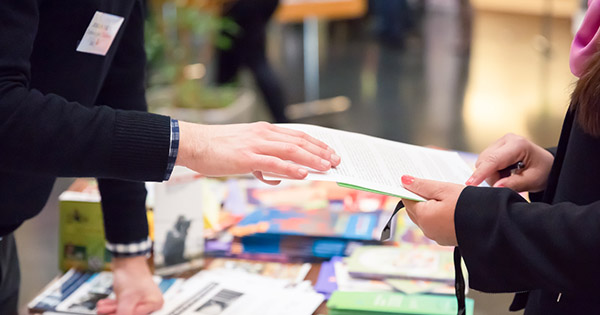 Once you've made the decision to hire a professional brand ambassador (BA's) for your live event, how can you be sure to get the best return on your investment?
Hands down, the key to success for any BA is information, information, and more information. The more they know, the better they can represent your brand, connect with your prospects, and help you achieve your goals. So providing the talent agency with this information well in advance is critical when preparing for your event.
Below are the kinds of things brand ambassadors should know heading into a live event:
Company Information
No brand ambassador should represent you without having a firm grasp of who your company is. This means not only knowing what it is you do or produce, but also what your history is, who the key players are in your organization (like the founder, owner, sales reps), where exactly you do business, and what your story is.
Beyond simply facts, though, BA's should also have an understanding of what your company stands for. What are your core values? What is your mission statement? What is the "why" behind what it is you do, and how do you perceive your company in relation to the rest of your field? Are you involved with charities? If so, which ones?
Specific Product Information
Assuming your plan is to focus on a limited number of products (or services) at the event, then the brand ambassador will need to know as much as possible about whatever it is you're focusing on. What are the specs for these products? What is the established brand messaging? Are there particular scripts they should follow? How do these products fit into your overall line?
What you don't want to have happen at an event is for the BA to be caught off-guard by a question from an attendee. So while it's not possible to make them an expert about your products in such a short amount of time, the more clear and concise you can be about the salient points, the better the odds that these details will be at their fingertips when they're talking to an attendee.
Clear Event Objectives
Sharing the planned objectives of an event with us will go a long way toward ensuring that the brand ambassador can help you achieve the goals of your marketing campaign. Is this purely a branding event? Are you launching a new flavor and hoping to get customer feedback? Looking for sales leads or social media traction? Trying to activate a specific hashtag on Twitter or want people to share photos on Instagram?
When BA's are armed with details about the purpose of your presence at an event, they can maximize their efforts on your behalf–particularly if they'll be working hand in hand with employee staff who are aware of these objectives. Otherwise, the two could find themselves unintentionally acting at cross purposes.
Ideal Target Audience
What is the audience for the live event at which the brand ambassador will be representing you? Is it end consumers or other business owners or both? Is it older professionals or millennials? Is it accountants or realtors or college students? Knowing who to expect will allow the BA to prepare for how they might need to engage with attendees.
More importantly, who do you want the BA to engage with? Is interaction with certain key groups more valuable to you than others? If so, then it's best to spell this out in advance, so that the talent knows who exactly to keep an eye out for, and won't spend too much time engaging with people who aren't the desired target.
Event Logistics
Lastly, when it comes to a brand ambassador's participation at a live event, every detail matters. Where exactly do they need to be, what time do they need to be there, and when will the event end? Who is the on-site contact (or contacts)? What does the BA need to wear? Will some or all of the wardrobe be supplied to them (like a t-shirt and hat) or will they need to follow a certain dress code?
At Adelante Live, when any kind of mission critical details like these, or the other kinds of information discussed above, are gathered from a client, we immediately add them to our exclusive A-Live Agenda® online platform.
The professional talent we assign to your event can access this system 24/7 to view and download brand training manuals, event maps, and much more, as well as take pre-screening quizzes to test their knowledge before they arrive at the site. This ensures that every brand ambassador is well prepared to make your live event a success.
Are you ready to learn more about how trained brand ambassadors and professional talent can take your trade show booth or live event to the next level by engaging attendees and turning them into active leads?
If so, head to the AdelanteLive.com website and reach out to us for a quote.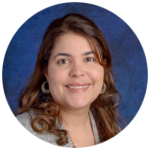 Janice Rodriguez, CEO, has grown Adelante Live, Inc. into a premier experiential marketing and promotional talent company with clients throughout the United States. She can be reached on LinkedIn.