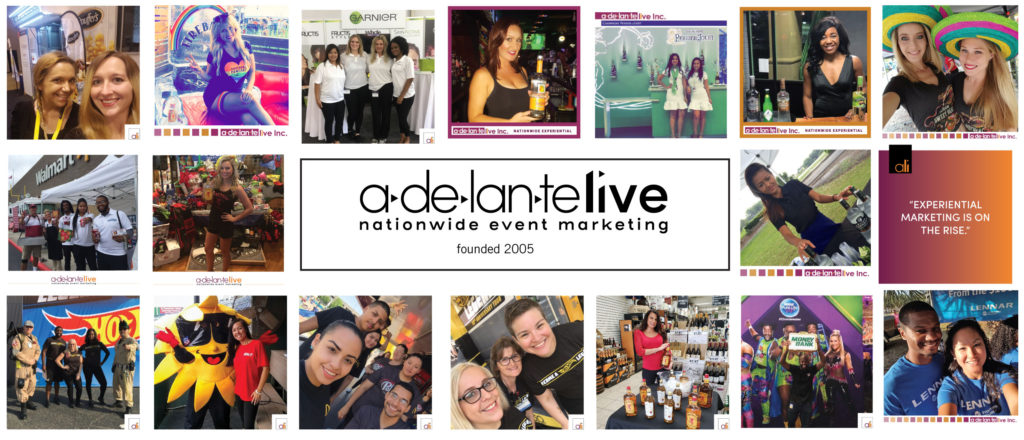 We here at Adelante Live take great pride in our diversity, and consider ourselves to be the public face of the many great clients we serve.
In fact, the word "adelante" itself is a Spanish term that means "out front," "forward," or "ahead." To this end, besides being 100% female Latina-owned and led, we are committed to leading the industry in the recruitment and retention of employees who reflect the varied backgrounds of our clients and their customers, as well as a variety of diverse market areas.
In short, we have always and will continue to strive hard to include and provide opportunity to all people regardless of race, ethnicity, religion, age, disability, veteran status, gender identification, or sexual preference.
While Adelante is unable to monitor the private or public communications of all 2,000+ employees, rest assured that we have a zero-tolerance policy for any employee behavior that violates our Standards of Conduct. These standards include but are not limited to practices or words that may be considered discriminatory or harassing to another individual for any reason.
If at any time you observe behavior like this being exhibited by an Adelante Live employee, we encourage you to make us aware of it immediately by contacting us at adelanteliveinc@gmail.com.
We wholeheartedly appreciate and value the trust that our clients and employees have placed with Adelante Live, and look forward to honoring that trust now and in the future.
Sincerely,
Janice V. Rodriguez, CEO Adelante Live Inc.,