All of the experts have weighed in on what marketing trends will drive the industry in 2016. We've gone through the lists and picked the top trends that keep showing up again and again. Do you agree that these will make an impact in 2016?
Continued growth of omni-channel marketing
Brand ambassadors become brand advocates and use their own social networks to influence consumers after an event
Live streaming & video content online and mobile
Mobile is now 'first screen' – optimized websites, apps, targeted campaigns are an absolute must
Games and contests available on mobile
3D/4D and virtual reality
Department stores grow shop-in-shop collaborations
Data, data and more data – before, during and after campaigns to validate ROI
Social media as a channel, not a strategy
Storytelling and natural, relevant content
Location based marketing technology
Expansion of search engines
Customer engagement at events integrates with sales to directly affect conversion rates
Increase in paid social media advertising
Increased security at events (resulting in increased costs for venues, permits, sponsorships etc.)
Growth of airport (travel retail) marketing
Pop up trucks & shipping containers for mobile tours
Using experiential to start the brand conversation then following up with PR and social media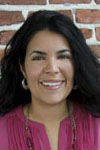 Janice Rodriguez is the President and Agency Director of Adelante Live Inc. and is excited to see if these 2016 trends really stick! Please follow her on Twitter @jvrodrig1029 or on Google+. You can view her full bio here.