In order to submit your profile for independently contracted promotional opportunities, you must have an online résumé entered into our system. Our system is searchable by our office team so we can match talent with specific skills or experience to our clients' events. Although we do not allow you to upload your current résumé into your profile, you can copy and paste its content into our system.
Click the EXPERIENCE tab at the top and you will see the options listed below. Please note that the icons for each section are also at the top menu of the EXPERIENCE page so you can easily toggle through this section to enter your information.
Overview of Experience Sections
Education 

This is where you list your education (high school through advanced degrees).

Skills/Certifications
List special skills and professional certifications such as licenses or skills like CPR.

Languages
List foreign languages spoken (conversational through advanced).

Promo/Demo Experience
Post your promotional marketing experience in: Tradeshows, Liquor/Beer, Outdoor, In-Store, Street Team, Mobile, Promo Management, Costume Character, Hair/Makeup, etc.

Non-Promotional Event History
Enter professional experience (not promotion or event related) in retail stores, bars, restaurants, customer service, day care, camps, coaching/referee, beauty, etc.

Entertainment Experience
Do you have any experience as an entertainer? This is where you list professional experience as an actor/actress, comedian, dancer, DJ, face painter, juggler, balloon artist, magician, singer, etc.

Model Experience
Have you ever modeled professionally? This is where you list professional modeling experience as a bikini model, car show model, fit model, hair show model, lingerie model, print model, runway model, etc.
Dance/Sport
We get client requests for talent with dance or sports backgrounds. Please list your dance style experience and sports played (beginner through professional) here.

Instruments
List instruments played (beginner through advanced levels).

Extras
In this section, enter certain equipment that you may own and need to provide for a demonstration or promotion.
Tips for Improving Your Online Talent Profile
If you already have a résumé, you can copy/paste some of the information into our format or just use your current résumé as a reference point while you enter your top experience into your online profile.
Add more descriptive information under the Duties/Comments section of each section (Education, Skills, etc.) and be specific about what activities you performed on site.
Double check your grammar and spelling in all fields. Make sure you spell the Brand Names correctly.
Do NOT enter the name of the agency you worked for. Our clients are interested in the brand, event and the nature of the event – not who hired you.
If you have a lot of promotional experience, don't post

every

promotion. Give a nice overview by entering at least five (5) promotions under each promo type.
If you don't have much promotional experience, please focus on thoroughly completing your Non-Promotional Work

Experience

section. We can see what type of skill set you do have and match you up with promotions that are a good fit.
Examples of Well-Worded Talent Profile Experience Section
Chase Bank
12/2014 – 12/2015 | Chase Bank Branches Various FL
Managed street team promotions for several Florida markets. Responsible for training and supervising staff and all event recap reports.
Partida Tequila
10/2010 – 10/2011 | Various Bars, Nightclubs, and Restaurants Orlando, Tampa Bay and Southwest Florida
As a product representative, I was responsible for scheduling and executing on-premise promotions and venue staff training.
Schick Quattro Shave your Legs Tour
10/2012 – 05/2013 | Across the US USA
Assistant tour manager for nationwide tour. Responsible for driving vehicle and vehicle maintenance, managing brand ambassadors, event recaps and working with retail locations to set up events.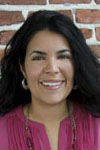 Janice Rodriguez is the President and Agency Director of Adelante Live Inc. and is looking forward to seeing updated talent profiles! Please follow her on Twitter @jvrodrig1029 or on Google+. You can view her full bio here.