Everything You Need to Know About Having a Mascot at Your Event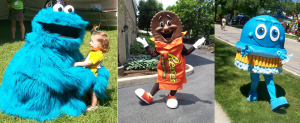 Admit it, the above photos made you smile. Of course they did – mascots are designed to delight us, capture our attention, and make us want to come closer.  When used effectively, they are great promotional tools.
Recently I interviewed Huguette Charles, who has worked as a mascot and costumed character for over twelve years. All the pictures above are of her in costume.  She shared a few tips to ensure mascots are kept safe and used effectively as a marketing tool.
Her number one rule is: Mascots don't speak.  So it is important to show personality and communicate by using big hand gestures, dancing around, and moving your head theatrically. According to Charles, "Every gesture should be over the top."
Mascots should always be accompanied by a handler. Since mascots are silent; the handler is responsible for corralling people, keeping the crowd managed and letting the crowd know when it is time for the mascot's break, along with ensuring the mascot's safety. For some reason teenagers and sadly even adults sometimes find it fun to hit mascots from behind.
Alcohol and mascots don't mix.  Charles observed that at events where participants have been drinking all day, guests are more likely to grab and punch the mascots.
If your brand has a mascot- use it! If a brand has a mascot they should incorporate it into all their marketing events. Foot traffic is not always guaranteed, but if you have a mascot at the event footprint, your promotion will definitely get much more attention.
Break schedules for the mascot should be flexible. Charles says one of her biggest pet peeves is working hard to gather an interested crowd only to have her handler tell the crowd it is time for her break. "I like to take my breaks not according to a set schedule since I feed off the energy of the people. So if I've worked hard to create a big crowd, I'd rather take a break when the crowd thins out."
Keeping the above tips in mind will help maximize a mascot's presence at your next event.
For more information about how a costume character can positively impact your next event, please email Janice Rodriguez.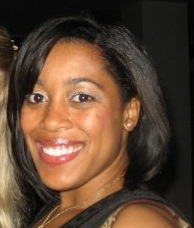 Shalina Rankin, writer, trade show host, event and marketing specialist and owner of
Baubles At Your Feet
may be contacted at
ShalinaPresents@facebook.com
for opportunities, comments and topic suggestions.