The level of service we provide to our clients is what differentiates Adelante Live from our competitors. We understand experiential marketing and take pride in using an arsenal of skills and experience to deliver timely results. The four key components of our service model are  Knowledge, Specialization, Technology, and Accountability. This core foundation allows us to provide a premier level of service – even within tight, or shortened, lead times.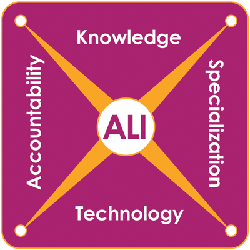 KNOWLEDGE
We understand the event marketing industry from all sides- client, agency and talent. We use our knowledge and experience to provide such services including scouting locations, venue contracting, securing promotional representatives, promotional product development, and ROI analysis.
SPECIALIZATION
We specialize in LIVE marketing: promotions, events and tradeshows. We focus on experiential so we can offer our clients the best information on industry trends and best practices.
TECHNOLOGY
Our competitive advantage extends beyond our service to our clients and into the realm of technology with our web-based event staffing and management software – The A·Live Apex. This proprietary online software allows clients to be an integral part of the hiring process, while our online reporting capabilities provide "real time" program status.
ACCOUNTABILITY
We offer personalized service and are always accessible 24/7. We are committed to the successful execution of your event.