In an industry where looks matter, most of us take great care of our appearance. Facials, teeth whitening, visits to the dermatologists and make up counter, are often standard.  Good looks will definitely get you promotional jobs but being able to stand on your feet all day at a tradeshow while maintaining a smile or walk many blocks giving away samples without complaint is what ensures that a job has been done well.  Achy lower backs and swollen feet can quickly turn a fun job into a miserable one.  Feet and knees are similar to our faces in that they benefit from preventative care.  We ladies are encouraged to use eye cream well before that tender under eye starts wrinkling, likewise we should take care with our feet before they give us problems.
Unless you want to be banished to a cubicle and a 9 to 5 job, in order to work promotions and events, it is imperative that you can stand for long hours with ease whether you are 22, 32 or 42. Below are my top tips for enduring long stretches on your feet.
1. Flat shoes feel good but may not be so good.
According to Dr. Oz and most podiatrists, shoes should have a heel of at least 1". Not all flats are made the same. Flats are typically thought to be more comfortable than heels, however very flat shoes are bad for your arches and knees. If you are flat footed, flat shoes will be very comfortable however wearing them constantly will take its toll on your lower back, ankles, and knees. Also your arches may become even flatter. If you have high arches the lack of arch support can cause too much strain on the rest of your foot.  It is best to find flat shoes that have at least some arch support in the shoe. These are usually more expensive than other flat shoes but well worth the additional money.
Also, inexpensive arch supports may be found at the drugstore, making it easy to make any shoe more supportive. I especially recommend adding arch support inserts if a promotion uniform consists of Converse All Star shoes.  I love their classic All-American look but they offer no arch or heel support nor any shock absorbency.  I recently worked an outdoor event and it was a little chilly for the end of September. The first day I wore extremely comfortable ballet flats that provided little arch support; my colleague wore Converse All Stars. By the end of the day both of us were absolutely freezing even though it wasn't that cold out and my knees hurt. Why?  Because our thin, flat, shoes provided no buffer from the cold that was leaching up through the concrete. The next day I wore my Dansko Mary Jane flats. Though also flat, they provided a thick layer of rubber on the soles, along with arch support which prevented the cold from permeating my shoes and feet.
2. Compression hosiery and socks are worth the expense.
Wearing compression hosiery has been the norm for flight attendants and nurses for years but I know very few promotional models who wear them. They can make a huge difference in how your legs feel after a long day on your feet.  Compression stockings are tightest at the ankles and gradually become less constrictive towards the knees and thighs. This causes more blood to return to the heart and prevents blood from pooling in the feet. Increased circulation also helps prevent legs from feeling achy, tired and swollen.
3. Epsom salt soaks are inexpensive and effective.
Grandmas have long recommended Epsom salts as a remedy for all sorts of ails.   Its chemical makeup, magnesium sulfate, is perfect for soaking in since it is easily absorbed through the skin. While soaking in an Epsom salt bath, magnesium ions are absorbed by the body.  Those ions interfere with the nervous systems pain receptors.  The salts help not only to mask the pain but also reduce pains by: relaxing muscles, drawing toxins out of the body and reducing swelling.  Best of all it cost less than a Starbucks coffee: a pound of Epsom salts can typically be found at any drug store for less than $2.50.
 4. Elevate those legs.
Elevating legs for twenty minutes after a long shift can aid in lower limb circulation and help reduce swelling. Plus you've been working all day; you deserve to put your feet up.
While none of these steps may be necessary for a short promotion, they make a world of difference if you are booked for a ten day tradeshow or week long street team promotion. Take care of yourself and your feet!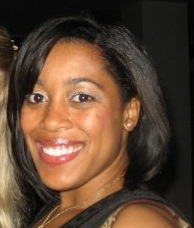 Shalina Rankin, writer, trade show host, event and marketing specialist and owner of Baubles At Your Feet  may be contacted at  ShalinaPresents@facebook.com for opportunities, comments and topic suggestions.