Clean and Updated Profile = More Summer Event Opportunities
Summer officially starts on June 21st…so you still have a few days to get your 'spring cleaning' done. Take a moment now to 'clean' up your talent profile with your event staffing agencies so you can maximize your chance of being booked this summer.
1) Review Contact Information
Have you changed your phone number, address or any other pertinent information? Did you get married, divorced or change your name? Especially if you moved- agencies need to know what metro areas you can work in! Take a moment to update your contact info and payment related information.
2) Refresh Profile Photo
Now is the time to get the right photos on your profile. But at the minimum, make sure your photos LOOK like you. Did you cut your hair, change the color or changed your appearance in any way? Be honest- have you gained a few pounds and your photo is from 2007? We need to know what you look like TODAY.
3) Update Event Experience
In the ALI Agenda system, you have the ability to update your experience under event types such as demos or tradeshows. Although we don't expect you to list every promo you've done in the past 5 years, you should make sure you have at least a few in each category. CLIENTS CAN ONLY SEE WHAT IS LISTED IN THIS SECTION. Meaning, we do not forward any other type of info such as resume or cover letter. So if you just finished managing a major cross country tour- take the time now to add it to your profile.
4) Gained a New Skill – Let Us Know!
Maybe you just finished a gig where you emceed or haven't updated your profile since we've added new skill categories. We need to know what sports you can play, instruments you can play, languages you can speak and any other certifications or licenses you may have. This helps us match you with our clients' promotions and events. If you don't have it listed, you won't be contacted and can lose out on a cool event!
Take these steps ASAP to clean and update your profile today and increase your chances of getting booked this summer.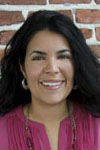 Janice Rodriguez is the President and Agency Director of Adelante Live. Please follow her on Twitter @jvrodrig1029 or on Google+. You can view her full bio here.  It may also be time for her to update her photo too (it's been a while!).