We're excited to announce that for the first time, Adelante Live Inc. has made the Tampa
Bay Business Journal's (TBBJ) list of top companies in the Tampa Bay area in two categories.
The List of Tampa Bay Advertising and Marketing Firms is ranked by number of employees in relation to local capitalized billings. Adelante Live was ranked 53 in this category.
TBBJ also has a list of Top Tampa Bay Women Owned Businesses ranked by revenue.
We're happy to be 85th on this list alongside many prestigious women-owned Tampa Bay companies.
We're really proud that our boutique agency has been recognized by TBBJ in both categories and look forward to further increasing our presence in the Tampa Bay market.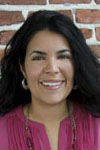 Janice Rodriguez is the President and Agency Director of Adelante Live Inc. and is happy to be celebrating her 10th year in business and first time appearance on the TBBJ lists. Please follow her on Twitter @jvrodrig1029 or on Google+. You can view her full bio here.