What's Happening and How It Will Shape Experiential Marketing in 2013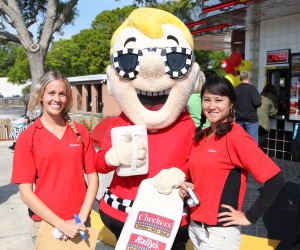 There's a lot happening in the world of experiential marketing .  As more companies expand their marketing plans to include live events as a viable form of creating brand awareness, our industry continues to grow and change to meet their needs.
Thanks to an agency survey report released by the Event Marketing Institute (EMI) in partnership with Mosaic Experiential Marketing, we have compiled what we feel is some of the most vital information about our industry and its future.
Overall Growth and Impressions
Agency revenue growth rates are expected to grow 15.2% in 2013, compared to a reported 12.4% growth for 2012.
The top three client experiential marketing goals are to increase sales, increase brand awareness, and launch new products. Also gaining more importance to clients this year is lead generation, up 13% from last year.
The features that most enhance a consumer's in-store shopping experience are not surprising. Of the agencies surveyed, 100% ranked Outgoing and Engaging Staff as "very important" or "important" on a 5-point scale.
The top three agency aspects most important to clients (from the agency perspective) are project management, strategic consulting, and measurement services. When selecting an agency, brands tend to look at costs, creativity, and the experience of an agency.
58% of agencies believe that if brands viewed events more strategically than tactically they could achieve more value from the relationship.
Technology Usage at Events
In response to the use of digital media and technology at live events, many agencies responded that it is "becoming a requirement, opposed to a 'nice to have' element", "can help track ROI", and "mobile devices are the main engagement technology". However, agencies also reported that getting consumers to share things on social media still posed quite a challenge.
According to the survey, integrating technology into live events is considered a more promising strategy than celebrity or content-focused events.
Use of smartphones by consumers during in-store events and experiences is on the rise. Primarily to take pictures, scan QR codes, receive instant savings, and compare pricing.
Last year, 45% of agencies reported they used social media around events. Today, 62% of agencies are using social media to reach a larger audience, disseminate event information, and to gain new leads.
Measuring ROI
 When asked about reaching ROI goals, 52% of agencies reported that "the ROI level realized or anticipated is not applicable".  Meaning: Reaching a desirable number in terms of traditional ROI calculations is often difficult with experiential marketing – tracking is more of a measure vs. a traditional ROI number.
Of the criteria used to measure ROI in this type of marketing, the top three metrics are total event attendance/participation/visits, the amount of leads brought in, and the time spent with the product or experience by customers. Other metrics include the number of social media postings, Facebook "likes", and website hits.
62% of agencies responding to the survey say the lack of an event measurement industry standard process or model is a challenge for their organizations and their clients.
This study supports that these trends, key learnings and challenges will continue to shape our industry as we move through 2013 and beyond.
Source: EventTrack 2013. Event & Experiential Marketing Industry Forecast & Best Practices Study.  Special Report by Event Marketing Institute and Mosaic Experiential Marketing.

Lisa Marino is an account manager with Adelante Live Inc. To learn more about Lisa, please read her full bio here. When she's not scheduling promotional talent for ALI, she can be found singing REO Speedwagon songs in her dreams. (Seriously.)