As Hispanic Heritage Month comes to an end on October 15th, it's a great time to explore this very dynamic consumer market. Hispanics are becoming more and more visible in the eyes of companies—with a presence of more than 54 million in the U.S. and buying power of $1.2 trillion.
As brands continue to develop marketing programs to appeal to this market, it's important that they keep a few things in mind.
Spanish Language Isn't Everything but It's Important

According to Experian Marketing Services, three-quarters of Hispanic adults prefer to speak at least some Spanish. However when we look at Hispanics by generation, those born outside the U.S. favor speaking Spanish by a wide margin compared to second-generation Hispanics who prefer to speak either all or mostly in English. This may be the reason why we're seeing major brands such as Tecate and Dr. Pepper use Spanglish, a mix of English and Spanish, in their ads to appeal to both generations of the Hispanic consumer. Although some look down upon this marketing trend as a 'dumbing down' of the Spanish language, if done correctly it can really impact a wider range of the Hispanic consumer market.
Spanish Isn't a Universal Language

There are 27 Spanish-speaking countries with their own dialects, slang, cultures, customs and food. However many brands want to treat Hispanics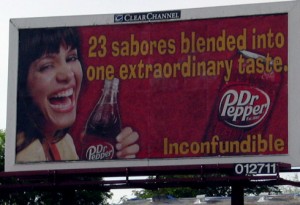 as one homogeneous group. Latino bloggers and tweeters have a name for the phenomenon: "Hispandering." Coca-Cola recently posted a Hispanic heritage tweet suggesting the best way to celebrate is by eating guacamole, a condiment that originated in Mexico and is not typical of all Spanish-speaking societies. Although it may seem more cost effective to reach a larger market it may be better to consider targeting Hispanic consumer groups based on their country of origin. The same wording in a print ad may mean something different to Dominicans than to Guatemalans. Most importantly – whatever you do- hire an experienced translator who has experience creating content for different groups of Spanish language speakers. You don't want to be the subject of ridicule like the time the Republican National Committee put out a badly translated statement in Spanish about its Hispanic Heritage Month-themed video.
Be Authentic
It takes a commitment to reach the Hispanic community, not just the four weeks of Hispanic heritage month. Hispanics are brand loyal and intend to engage heavily with the brands that they use and purchase for their family. So if this is your first foray into Hispanic marketing, please do not just stop on October 15th. Make a commitment to reach Hispanics in a real way where they work and play.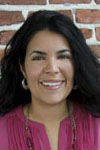 Janice Rodriguez is the President and Agency Director of Adelante Live. Please follow her on Twitter @jvrodrig1029 or on Google+. You can view her full bio here. She's also proud to speak Spanglish!