7 Must-Do's On Your Next Event or Promo Recap
Last week, my colleague Lisa Marino wrote a post about the vital information brands and agencies should obtain from an event recap report. I wanted to take the opportunity with this post to address the event talent who are asked to fill out such event recap reports. The reports are vital to assessing the success of an event and they must be filled out completely and accurately. This is your opportunity to let your agency and the brand now how the event was received by consumers. Also the report can be used to relay any on site challenges or suggestions on how to improve interactions. Here are some tips to keep in mind when completing a recap report for an event, demo, or promotion.
Take Your Time
We always recommend that our talent bring a printed copy of the report to the event or promotion so they can take notes and write down consumer quotes. Taking notes steadily throughout the day will help you answer the questions on the report so you don't have to rely on your memory. Double check your counts when taking beginning and ending inventory of product samples or promotional materials. These numbers are important for logistics and budget reasons.
Take time to think about what you are writing and remember your audience. Your agency and the brand client will be reading your comments and remarks. Remember your "voice" and make sure you are writing in a professional manner. The wording you use should be more formal than the way you typically speak. Remember the report is an important element and should be considered a part of your event. Clients are more likely to request specific talent who present themselves in a professional way. The way you write your recap reports is taken into important consideration.
Write Legibly
As mentioned above, we suggest that you make a copy of report for notes. This is especially important if your report must be hand written due to the request of a store stamp or on site manager signature. You will want one copy for notes and to edit comments and then the clean copy should be neatly written and contain the  necessary signatures. If you make a mistake, use whiteout or just put one line through the error- don't scribble or cross out. Hand written reports need to be very neat so they can be read by the client. Take special care when scanning hand written reports and check the image view before sending to your agency to ensure they are readable!
Use Microsoft Word to Type Answers and Copy/Paste

If you have to submit an online recap report, we recommend that you write answers first in a word processing program so you can easily edit your responses and check your spelling and grammar. Another advantage of using Word or a similar program, is that you can start and save your document and walk away from it if you have to. Some online reports time-out after a while or if you accidentally leave the page, you will lose everything you wrote! Avoid this by using Word to type out your answers and then copy and paste into the online form.
Write in Complete Sentences and Give Insightful Feedback
Do not give one word answers or phrases to questions that require a little more depth. For example, a report we have with a food brand asks, "What other types of products would the consumer like to see us make?". Some talent just submit: "Candy, drinks, crackers."
A more professional well thought-out response would be:
"Several female consumers who enjoyed the product were interested in crackers or another type of crispy snack. A few younger consumers thought it would be great to have these flavors in a candy bar. A middle-aged gentleman suggested a protein shake type drink in the chocolate mint flavor. He thought if it tasted more like a dessert, more people would be interested in the product."
This answer gives more detail into what type of consumer suggested what products and gave very specific feedback. This type of information is important for brands to hear as it gives them direct insight into what their consumer is looking for.
Another example: 
Question: What was the store traffic during your demo?
Typical answer: Slow
Better answer: Customer traffic during the first two hours of my demo was slower than usual. After speaking with the manager, I attribute this to the early start time of the demo. The store manager told me that on Sundays there are more consumers after noon with a peak time being noon-3pm. He suggested we shift the start time of our demo time to 11am or later so we can meet more consumers during the peak shopping times.
The latter gives your agency critical feedback that they may not have known. Now, they can make adjustments to the event time to maximize consumer interactions.
Check Your Spelling and Grammar
If you are using Microsoft Word to type your response, take advantage of the spell and grammar check. However don't blindly accept their changes and make sure you read their suggestions before you just accept them. Some rules do not apply or they offer a suggestion that doesn't fit. It's a computer program and it is a tool to help you proofread but you still need to be the proofreader and double check your work.
Be Aware of Spelling and Grammar Pitfalls
Misspelled words are very common on recap reports. In addition to using the wrong word (too vs. to, they're vs. their), there are several words that are commonly misspelled. Please review this chart as a refresher on how to spell commonly misspelled words.
Beyond spelling or word choice, there are several common grammatical errors that plague most people's writing. Please take a minute to review the following list of common errors and keep these in mind before you write your next recap report.
Meet Your Deadlines!
The agency has given you a specific deadline for a reason. They need time to compile the information and send to the client in the manner it is requested. Your agency may have hundreds of the same type of event running simultaneously and they need time to process all the reports and/or photos. When you accept a promotion booking, you are accepting it in its entirety and it is not complete until all reports are submitted. Make sure you make reports a priority!
Use these tips to write better event recap reports. Your agency will love you for it!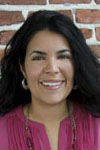 Janice Rodriguez is the President and Agency Director of Adelante Live. Please follow her on Twitter @jvrodrig1029 or on Google+. You can view her full bio here. When she's not working (when is that?) she enjoys traveling, especially if it's out of the country and she has no access to a computer (or phone).